When I started photographing interiors and architecture, I didn't know what to expect. It was 9 years ago, and a realtor client of mine asked me to photograph a multi million dollar home that needed some extra love. But ultimately top notch imagery to market the heck out of that listing. I gave it a shot. But how odd was it not to have a human being in front of me to connect with, and to give direction to. It was just me, and a house. But you know what? It was oddly calming. Instead of connecting with a human being, I was just connecting with me.
Which leads me to this day. Where I photographed for Caroline Harrison. She creates a large mix of Modern, mid-century modern, and like this home, contemporary style designs.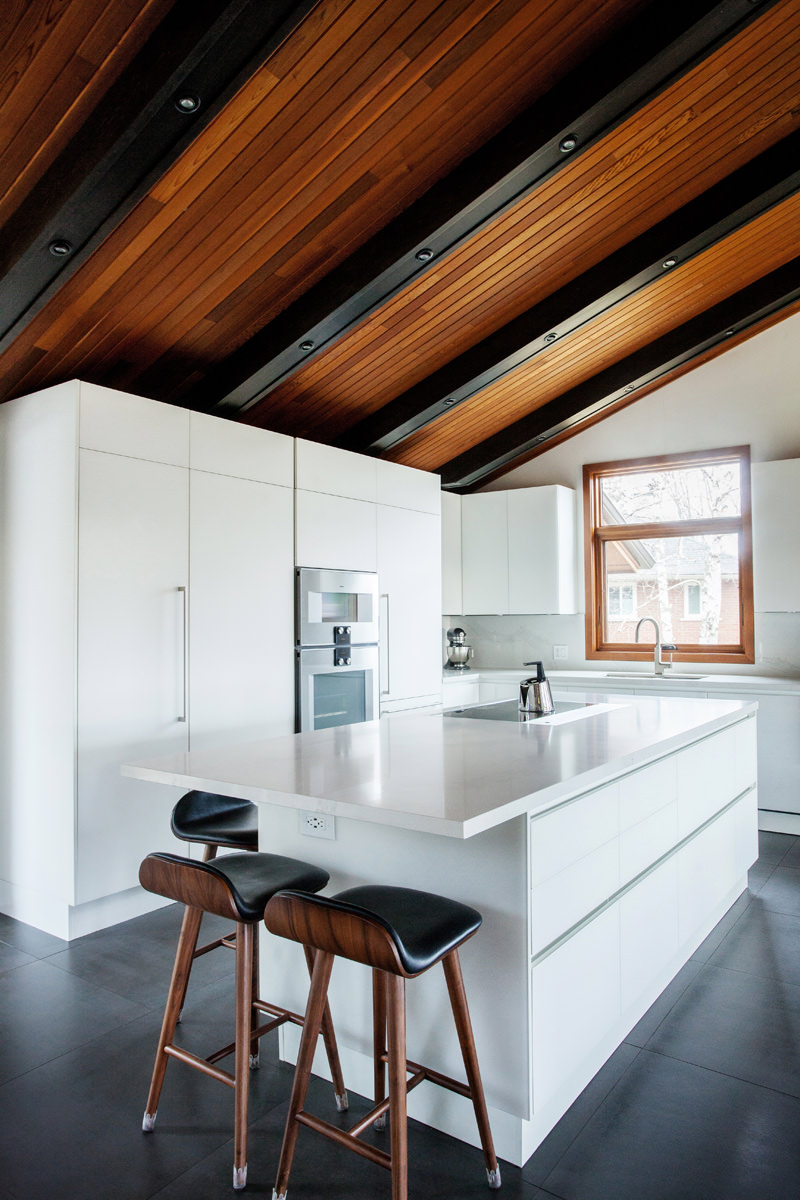 She knows how to shape light around a room. And I think many clients would be fearful of an all white kitchen, but with such a dynamic warm and dark ceiling texture, it's a perfect balance.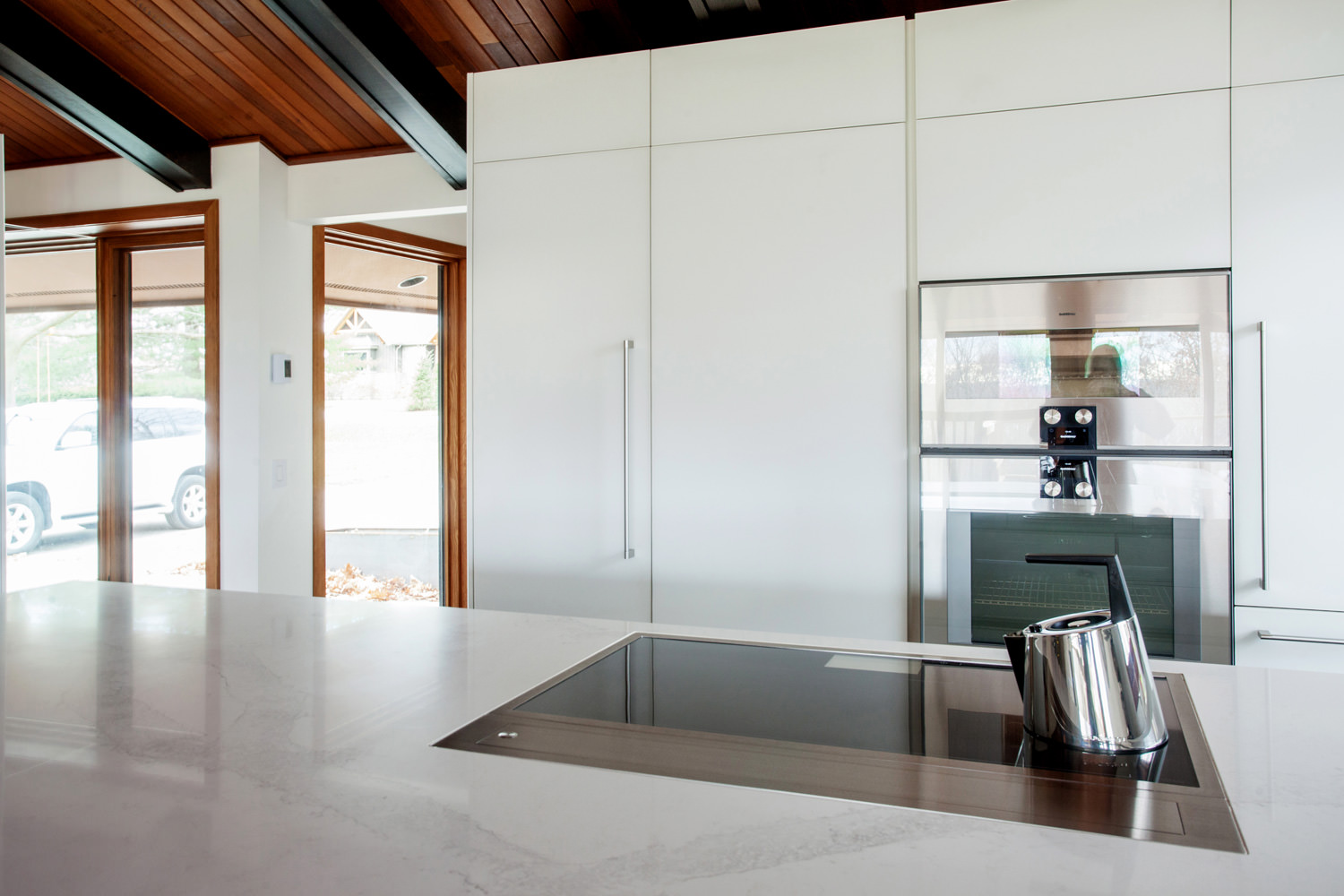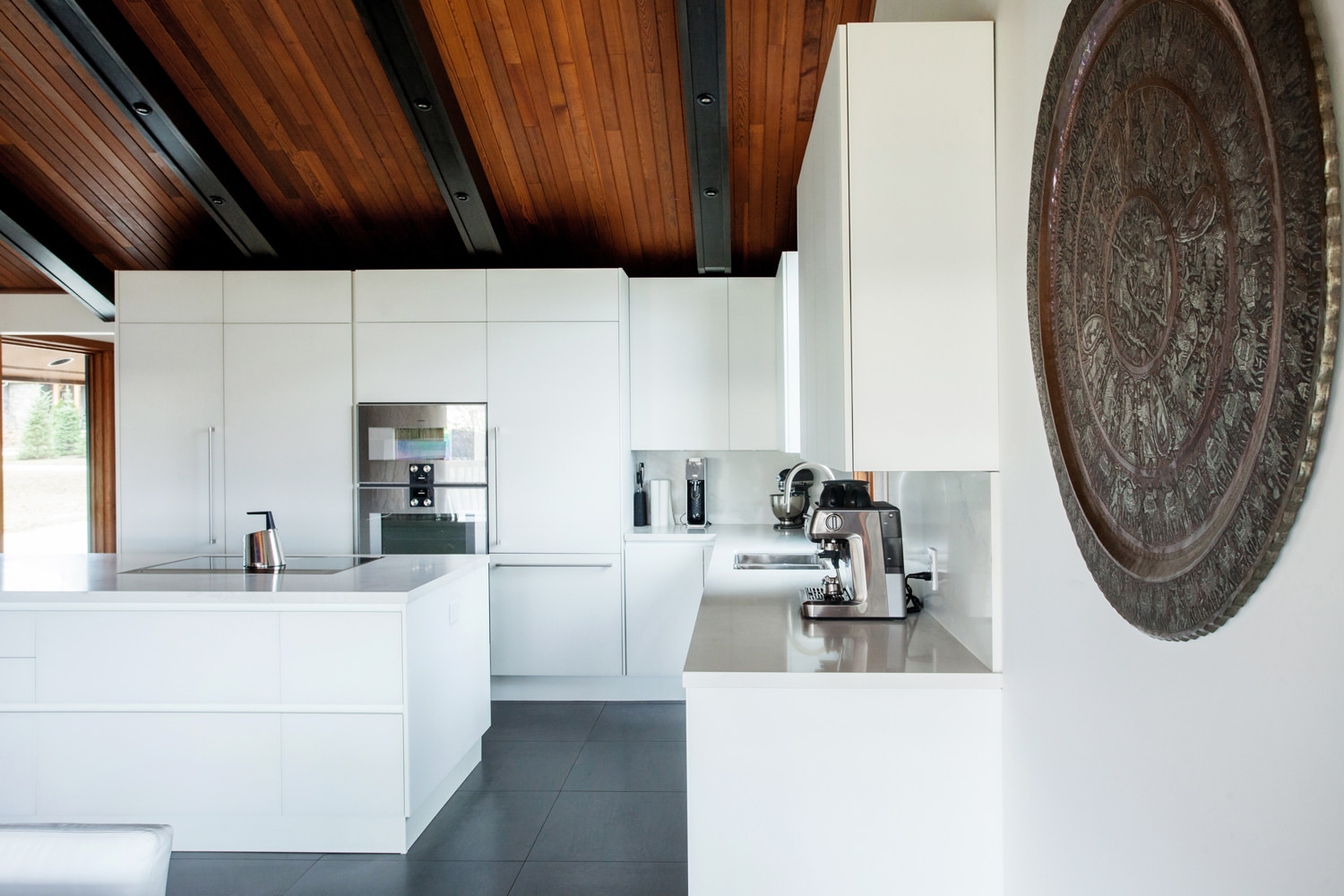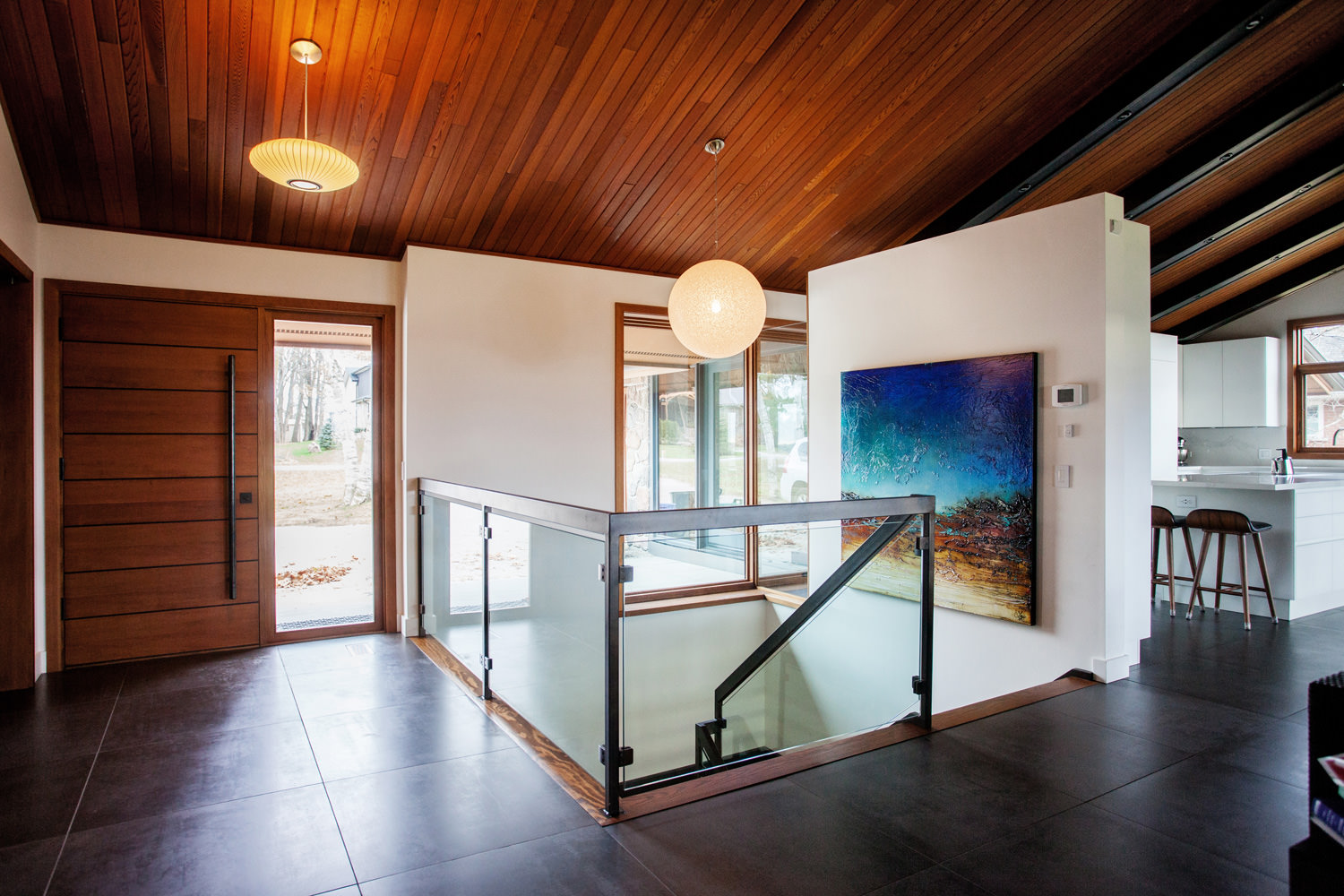 Besides the warm wood accents, the artwork gives the home depth and stimulation. From what I understand, the owners are quite the art collectors. But Caroline has pulled from their amazing taste, and worked with her clients style.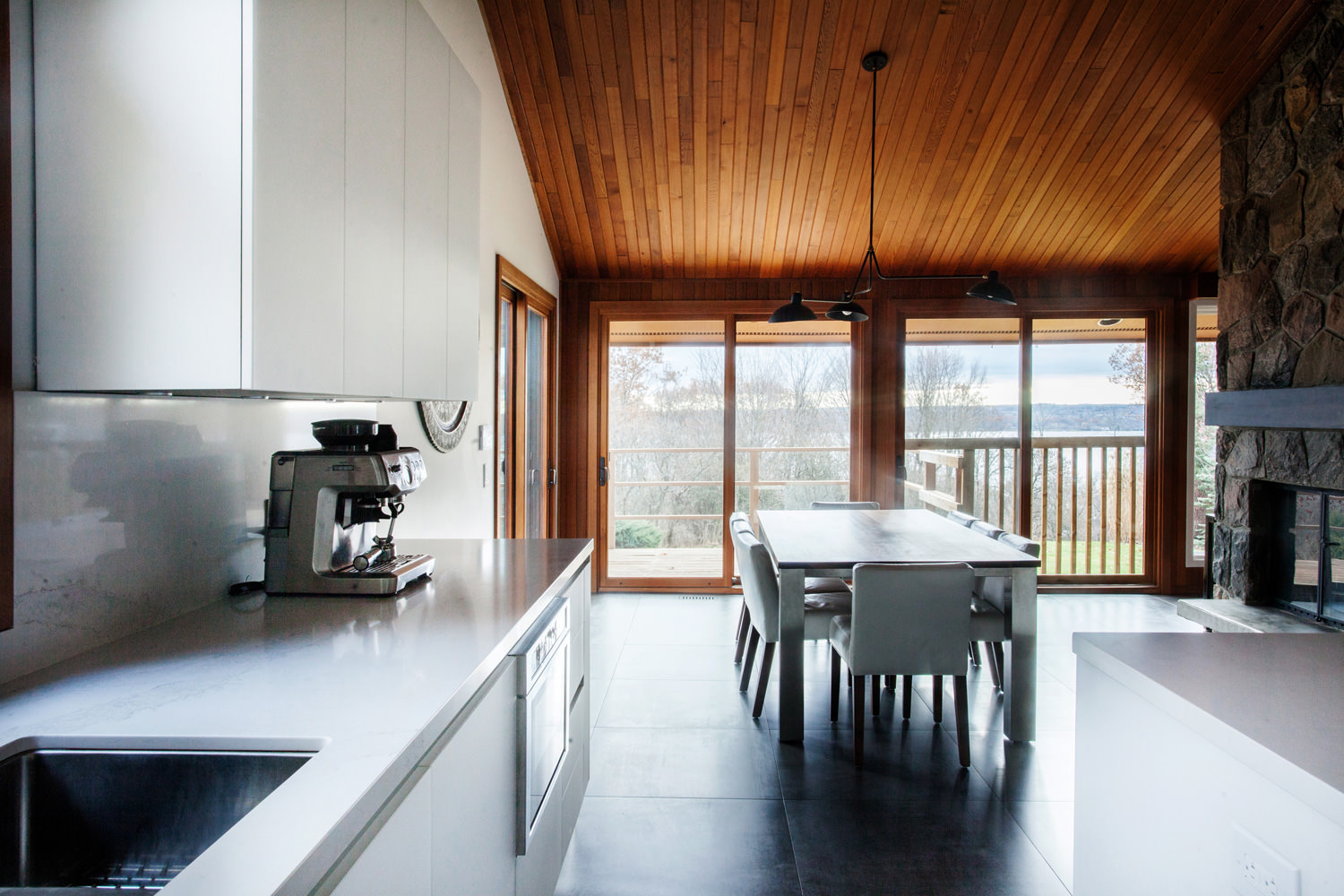 Lastly, keeping the view overlooking Kempenfelt Bay from high on the hill, adds to the warmth of the home.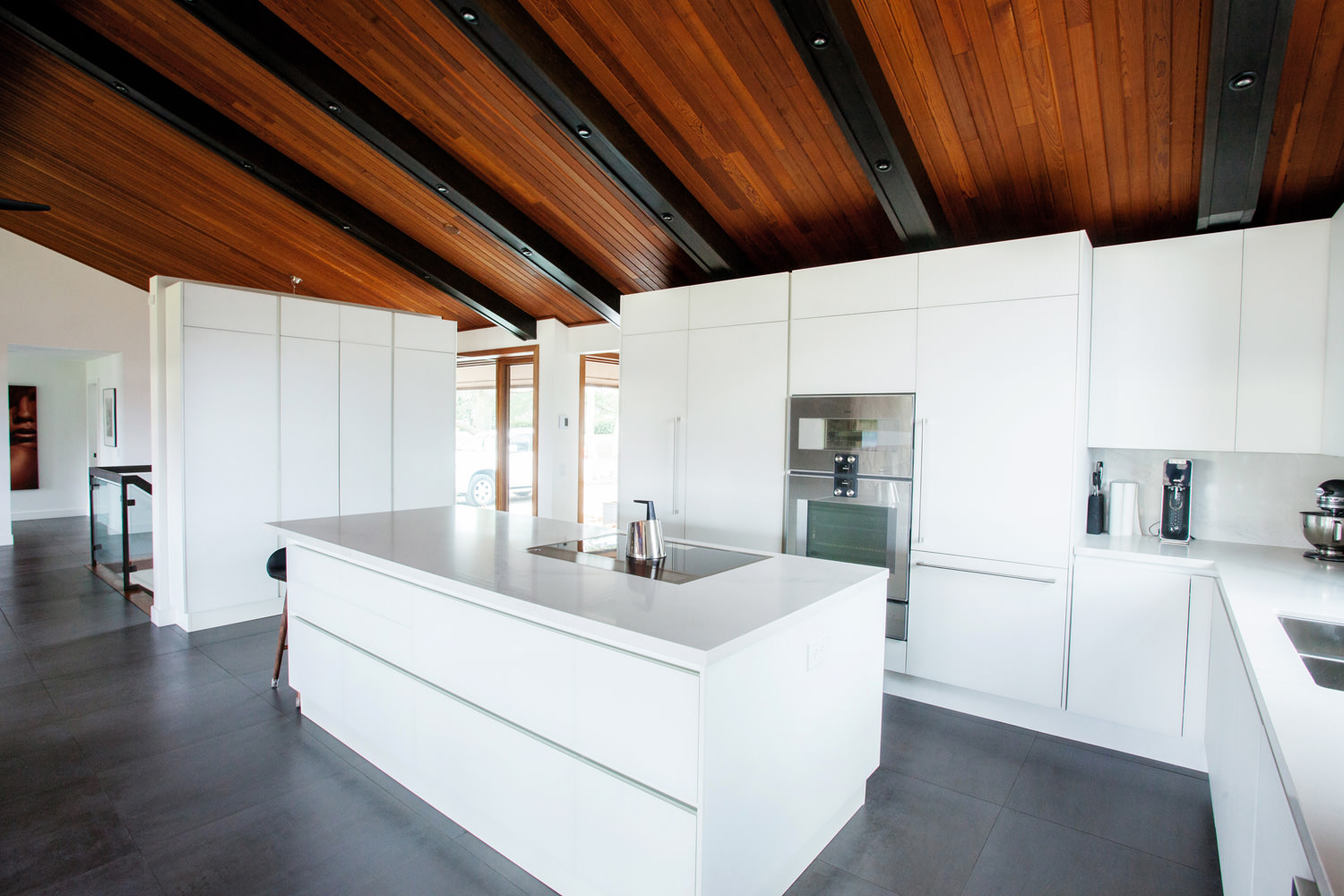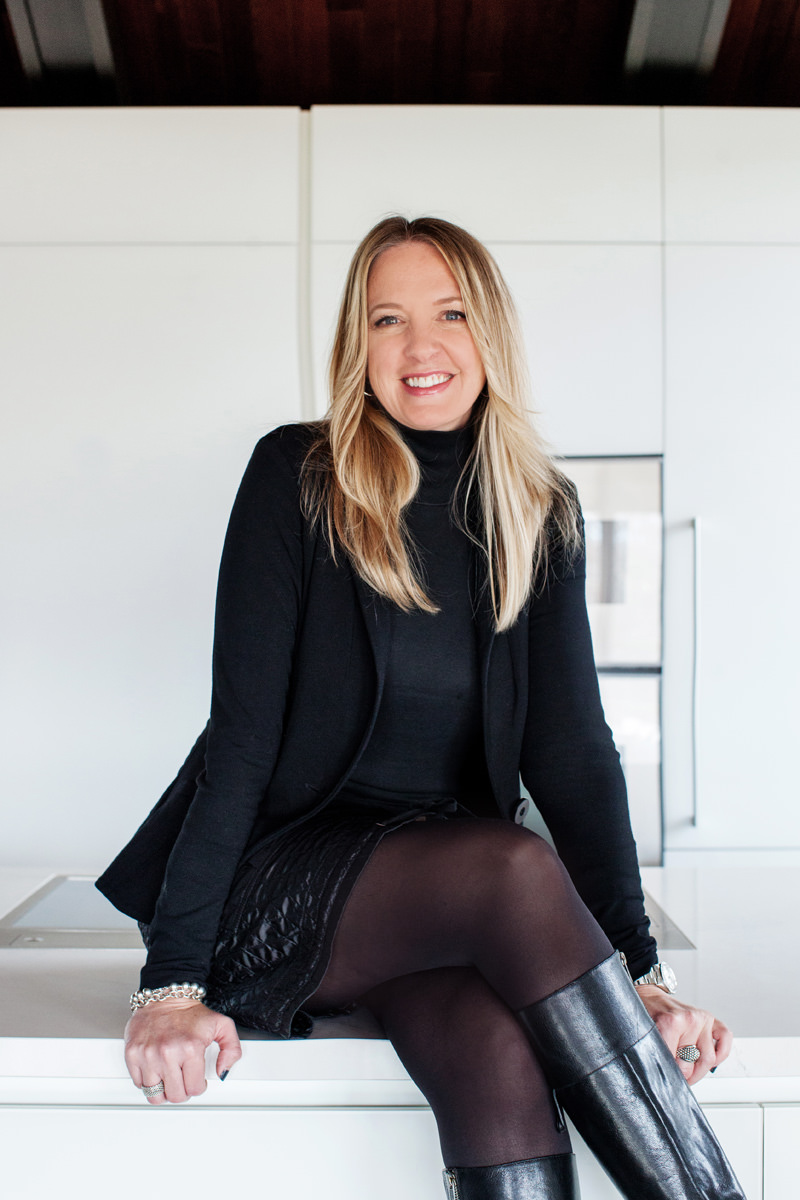 Check out Caroline's work at www.carolineharrisondesigns.com