Set your mind at ease.
There's no need to worry about your photo shoot with Nat. You'll feel comfortable from the moment you walk into the studio, located in Barrie's downtown east end. Nat believes in being prepared for anything. When you arrive she'll already have creative concepts in mind. That way you can just settle in and get ready to smile… or don't smile. Whatever you want.

1. GET IN TOUCH
Give us a call, email us, or send us a message on social media*. Whatever way you contact us, we will do our best to respond in a timely manner.
We will offer suggestions with which package fits you best. We are here to help if you have any questions come up. You will also receive an email with some details to better prepare you for the session.

*Contacting via social media may mean a slower response time
2. ARRIVE
Visit our studio and experience the relaxed atmosphere. Take a seat on our comfy couch, grab a refreshment, and flip through some of our favourite photos while you wait. Some of our portfolio pieces may even give you ideas for how you'd like your photos to look!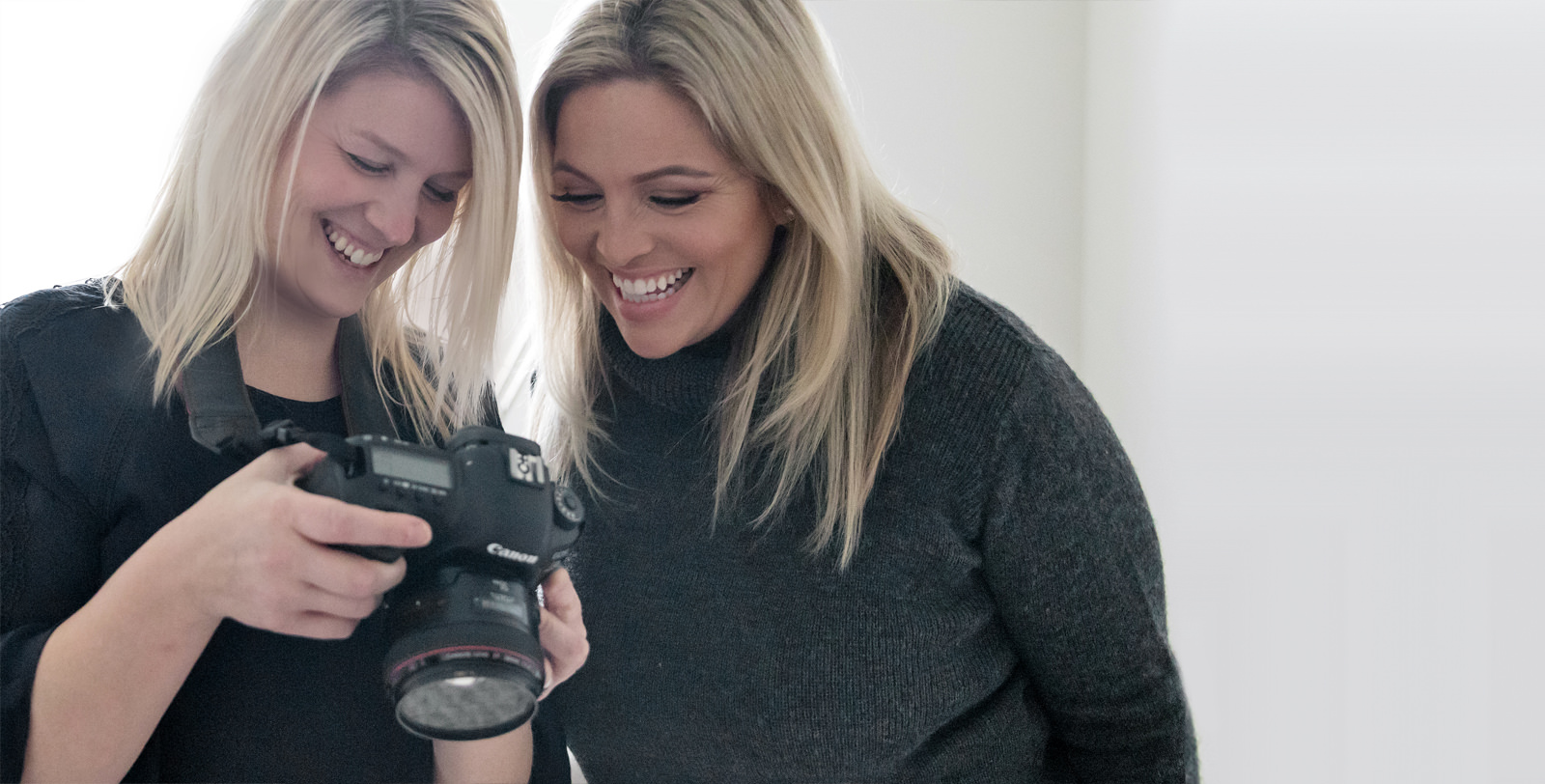 3. CONSULT
This consultation might be completed on the phone, but will also be talked about while you're at the studio. We are here to suggest what lighting style, backdrops, and props (if needed) are going to tell your story best. We will also go through your clothing and accessory options to help you decide which ones will make you really stand out.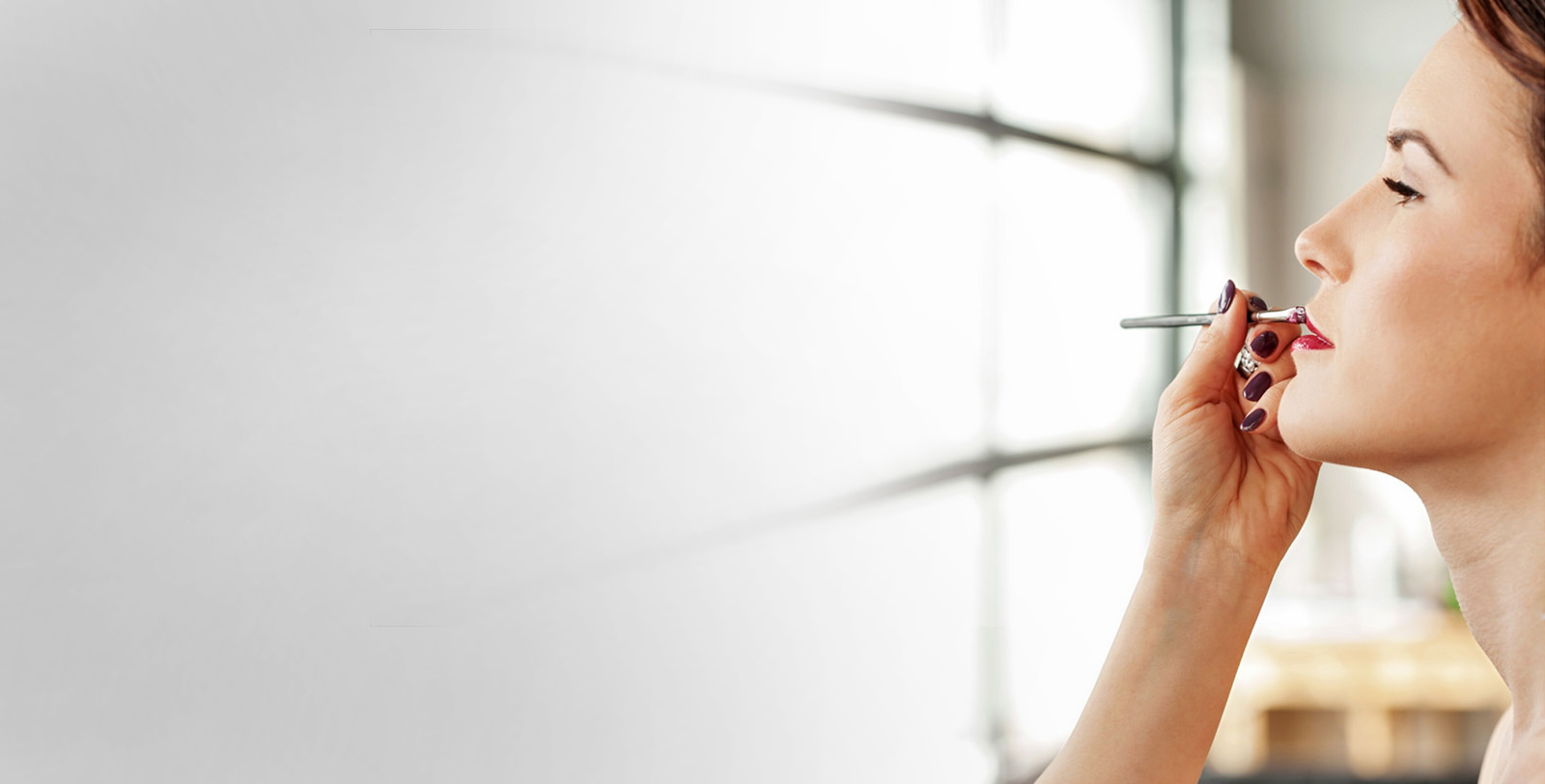 4. FRESHEN UP
Time to get ready! Do some last minute hair and make up fixes, get into your outfit, and then get ready to smile, because your session will definitely get you smiling.
Depending on your photo package, this may mean having a professional makeup artist and hairstylist prepare you for your session.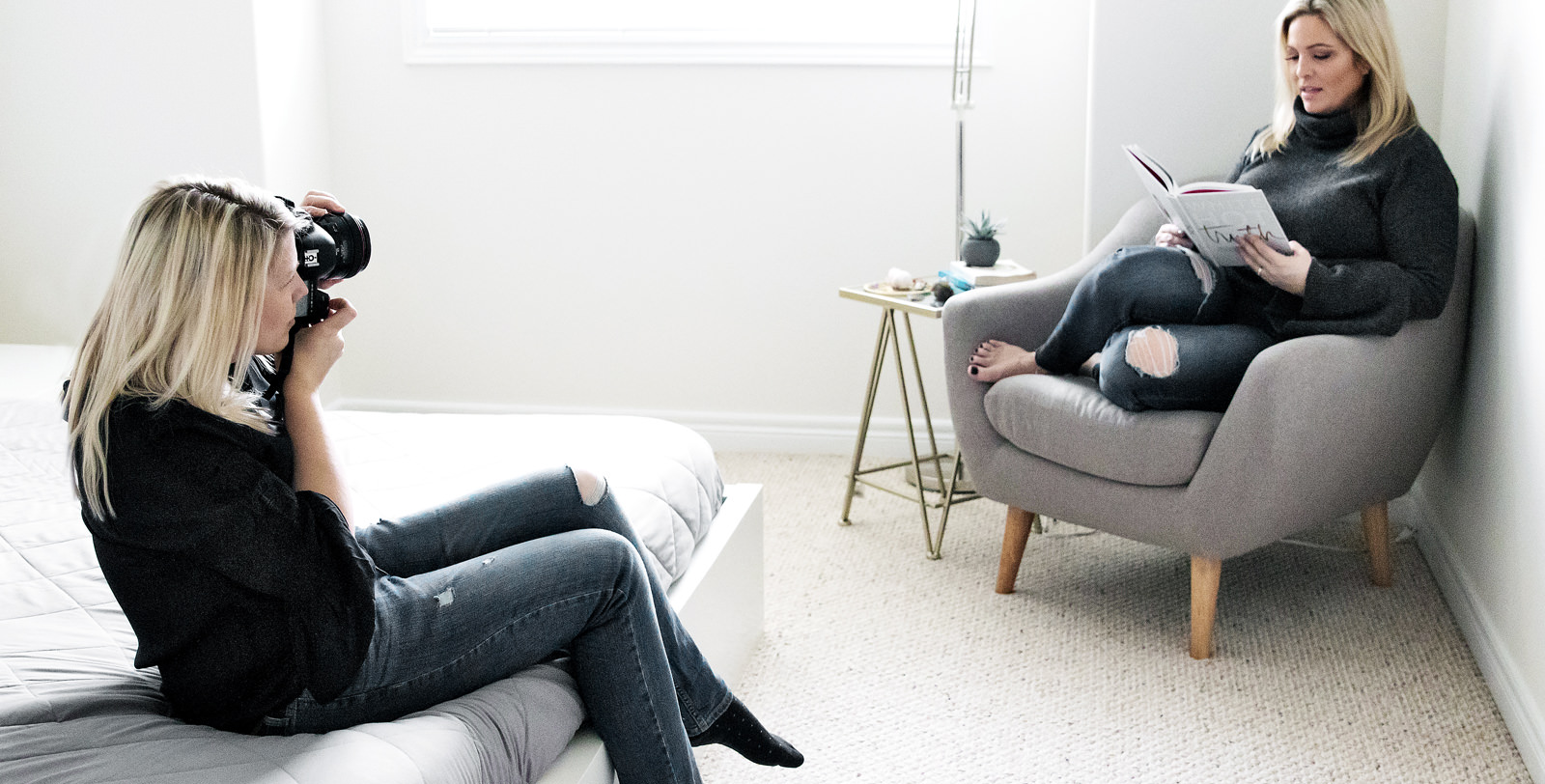 5. SESSION
We're here to have fun, laugh a little, and sometimes a lot. Did you know that 99% of our clients walk in and say "I hate having my picture taken"? I've even heard clients say "I'd rather be at the dentist". But I'm going to try and change your mindset. I want this experience to show you it's not scary.
Maybe even a tad fun!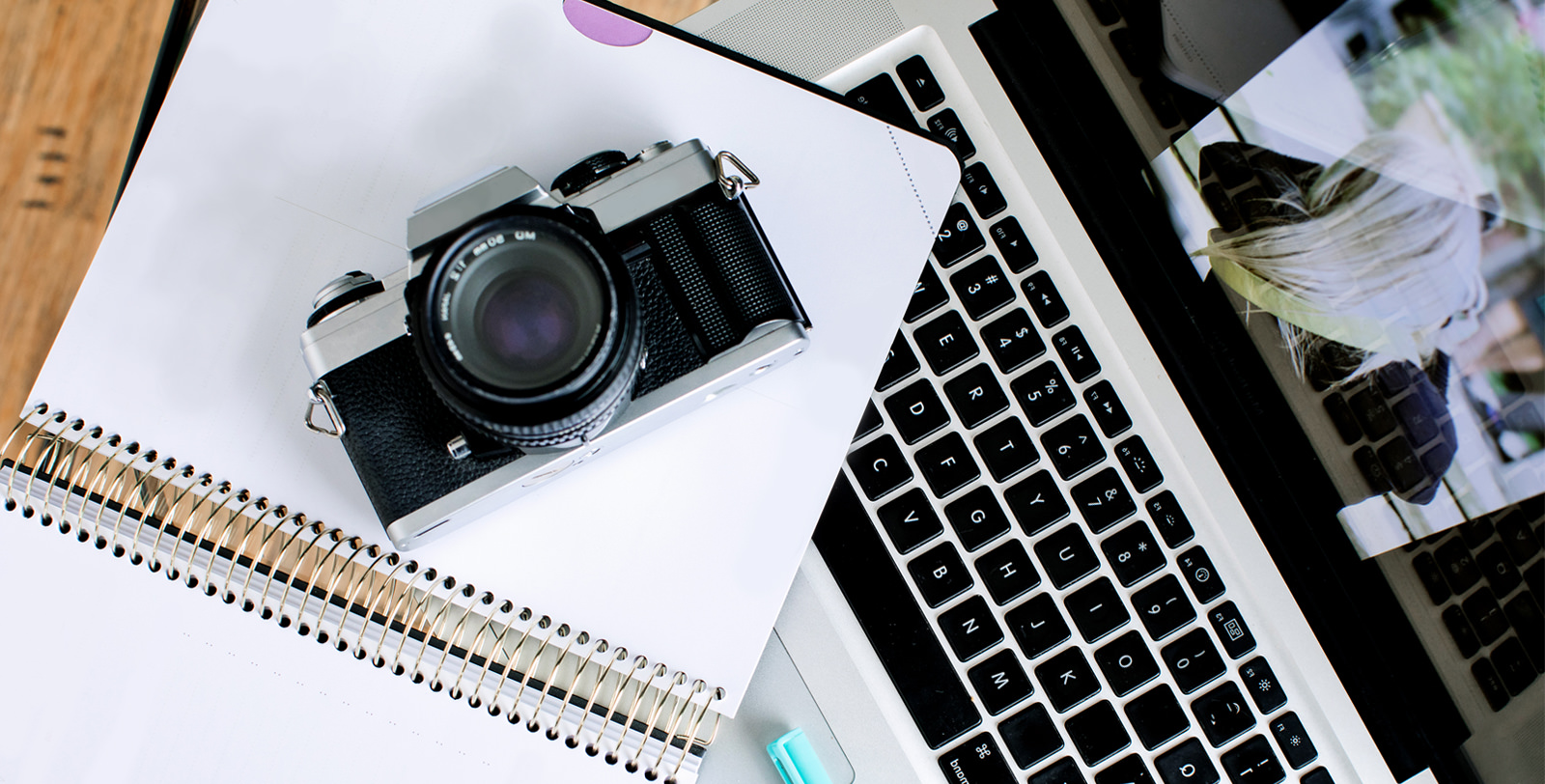 6. MAGIC
Well… technically it's called "editing", but for the way it adds to the photos, it might as well be magic! We'll make a few touchups, adjust lighting and shadows, and crop where necessary. Having said that, we love to keep you looking as natural as possible, because that's what's really beautiful!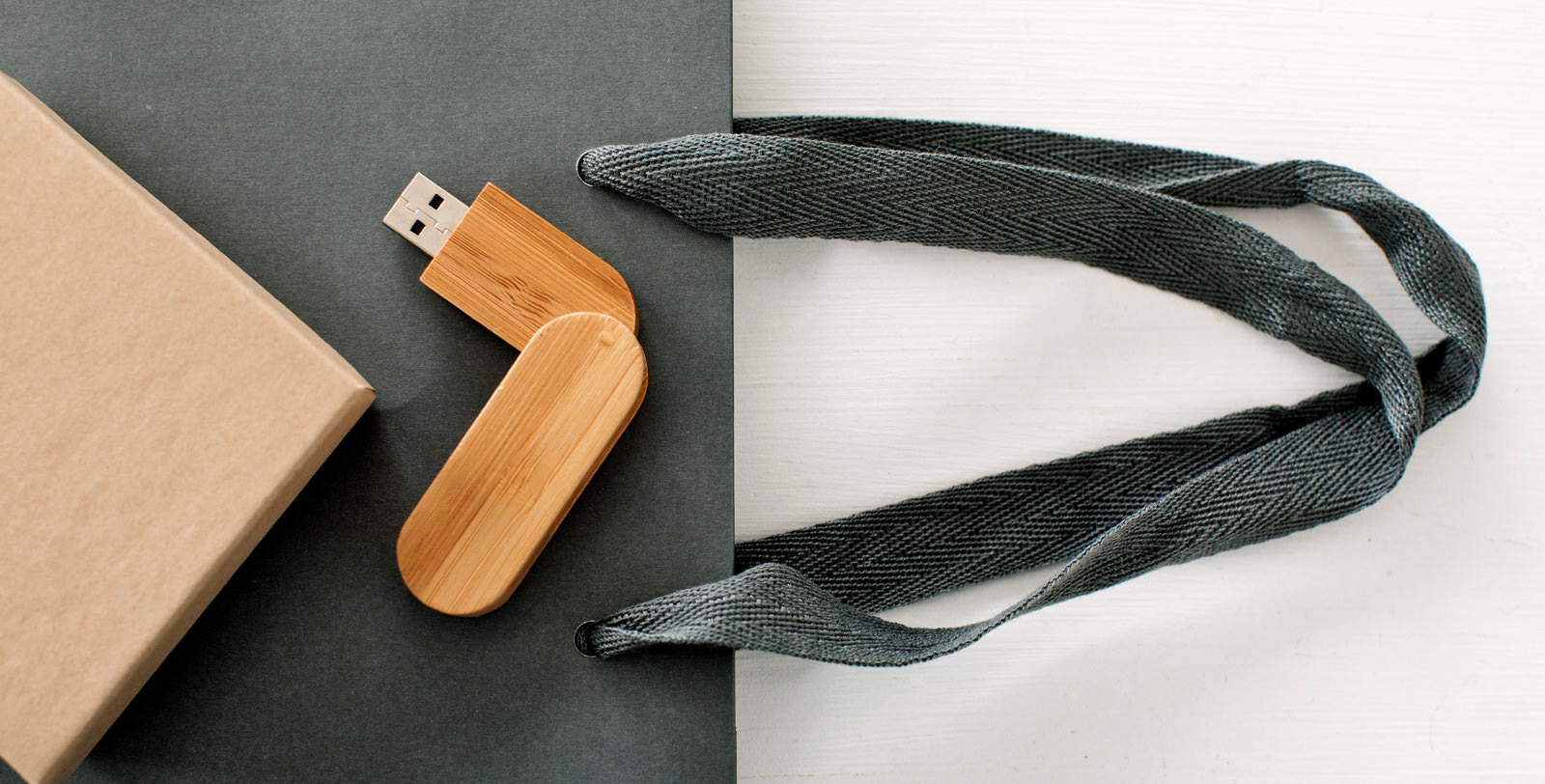 7. DELIVER
We know everyone needs everything yesterday, but in order to give the best service we need time. Our typical turn around is 2 to 3 weeks.
If you request a bit faster, we will let you know if it's possible. And if you require the images in less then a week, we are happy to oblige with a small rush fee.
Your digital files will be provided on a USB. Please keep the USB in a safe place, and back it up on your computer, a back up drive, and/or cloud service.
WE'LL GO TO GREAT LENGTHS TO GET THE SHOT!